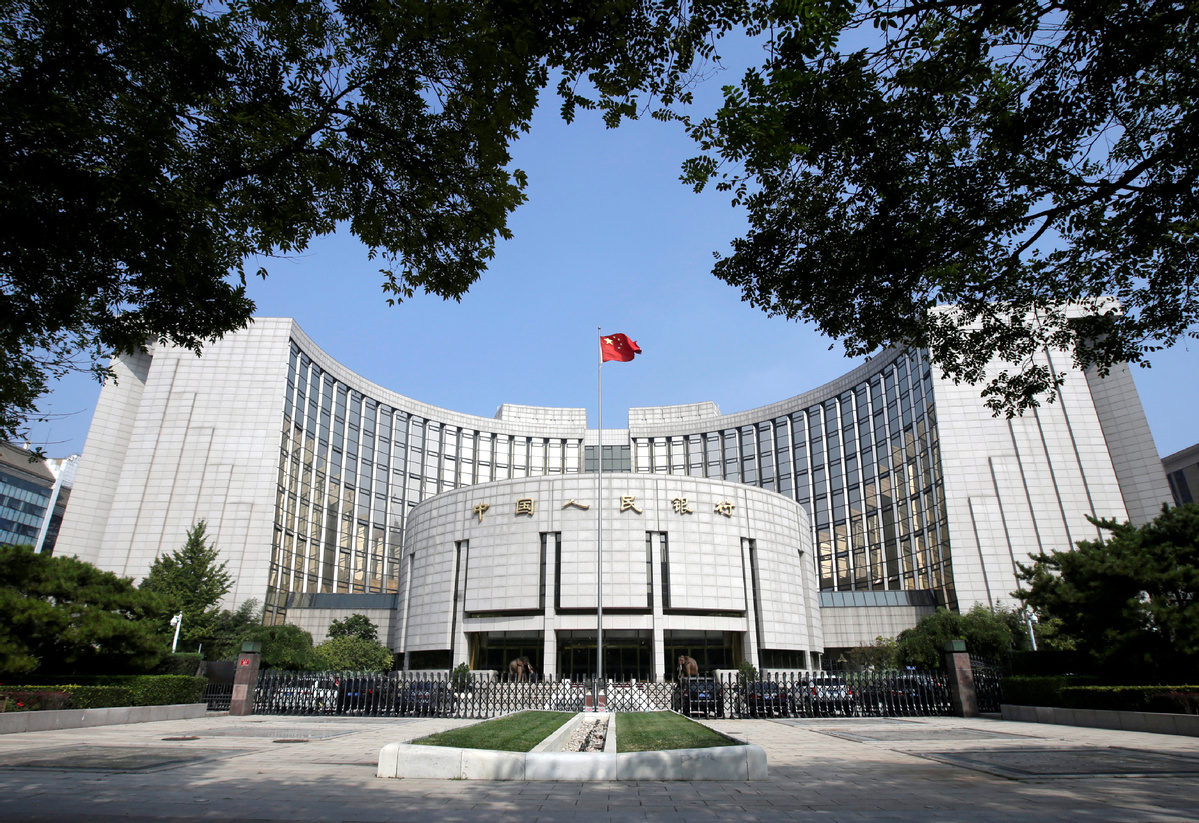 Headquarters of the People's Bank of China, the central bank, is pictured in Beijing, Sept 28, 2018. [Photo/Agencies]
China ramped up multiple financial measures, including credit easing and liquidity injection, to stabilize the economy, prevent shocks caused by the novel coronavirus outbreak and support companies hit by the pandemic, the central bank and other financial regulators said on Saturday.
The onshore financial markets will open on Monday — the first trading day after the Lunar New Year — and the People's Bank of China, the central bank, vowed to provide adequate liquidity, strengthen "counter-cyclical" adjustments and keep stable interest rates in the money market, said PBOC Vice-Governor Pan Gongsheng.
The central bank will make use of open market operations, standing lending facility, re-lending and re-discount as monetary policy tools, according to a statement on the PBOC website, to hedge against possible selloffs after the extended holidays as market confidence may be influenced by the still-spreading virus.
Pan said to "moderately cut loan interest rates and increase credit loans and medium- and long-term loans". Businesses which were severely hit by the pandemic and have difficulties in paying back loans can roll over or renew the debt.
Credit supports will especially focus on private, small and micro-companies, as well as manufacturing producers, the PBOC statement read.
Financial institutions influenced by the holiday extension can have lower requirement standards for reserve requirement ratios — the cash amount that should be reserved for the central bank's performance review at the end of January, it added.
The vice-governor also said to "flexibly adjust repayment of mortgage loans and credit cards" during the epidemic outbreak. Patients and medical staff who cannot payback the loans on their due dates will not be recorded on the nation's credit information system, and financial institutions should provide support.
For companies active in preventing and controlling the epidemic, limits for borrowing foreign debt will be canceled, according to the central bank.
Listed companies and corporate bond issuers that have been influenced by the novel coronavirus outbreak can apply to delay disclosure of the 2019 annual and 2020 first-quarter financial reports. The publishing of 2019 annual reports can be postponed until April 30, the PBOC said.
编辑:孙欣祺
来源:中国日报
声明:转载此文是出于传递更多信息之目的。若有来源标注错误或侵犯了您的合法权益,请作者持权属证明与本网联系,我们将及时更正、删除,谢谢。